Ouaiss Gallery
---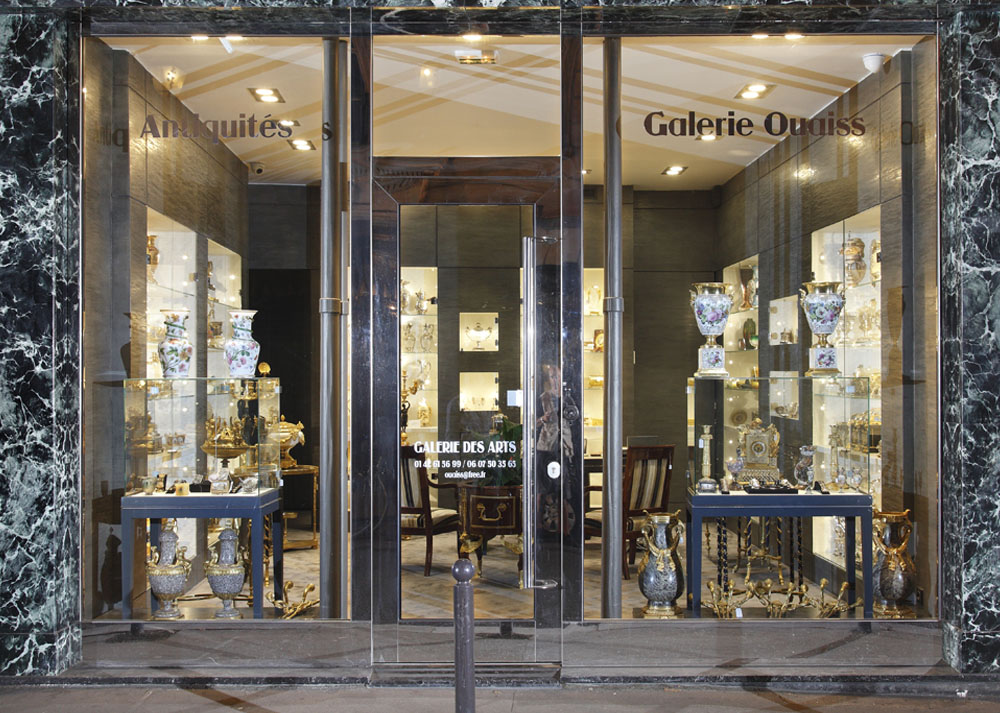 As former educators and then correspondents for the France Culture radio station in the Middle East, Mr. and Mrs. Ouaiss were able to pursue their intellectual curiosity and passion for fine art by founding their first antique gallery, now over 30 years ago. With a passion for communicating their knowledge and expertise in works of art, Mr. and Mrs. Ouaiss help guide collectors in their pursuit of the perfect, rare, and precious work of art.

Their knowledge base and reputation in the field of objects de vertu, or collector's pieces, make the Ouaiss Antiquités gallery an indispensable Parisian location for informed collectors.

This couple has founded a dynasty of antique boutiques, established in France and around the world.
Visit the gallery
Monday to saturday by appointment
8, rue de Miromesnil
75008 Paris